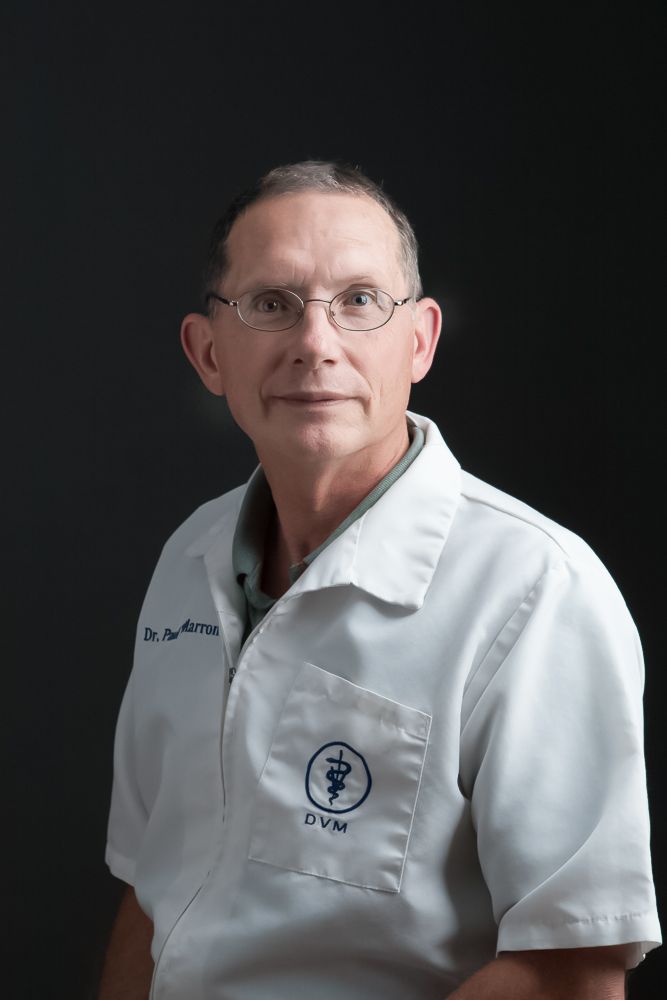 Veterinarian


Dr. Paul Marron received his doctorate of veterinary medicine from Texas A&M in 1985, and he became an owner in 1997. His professional interests include internal medicine and soft tissue surgery cases.

Year in Practice: 35
Education: Texas A&M
Interests: Internal Medicine, Soft Tissue Surgery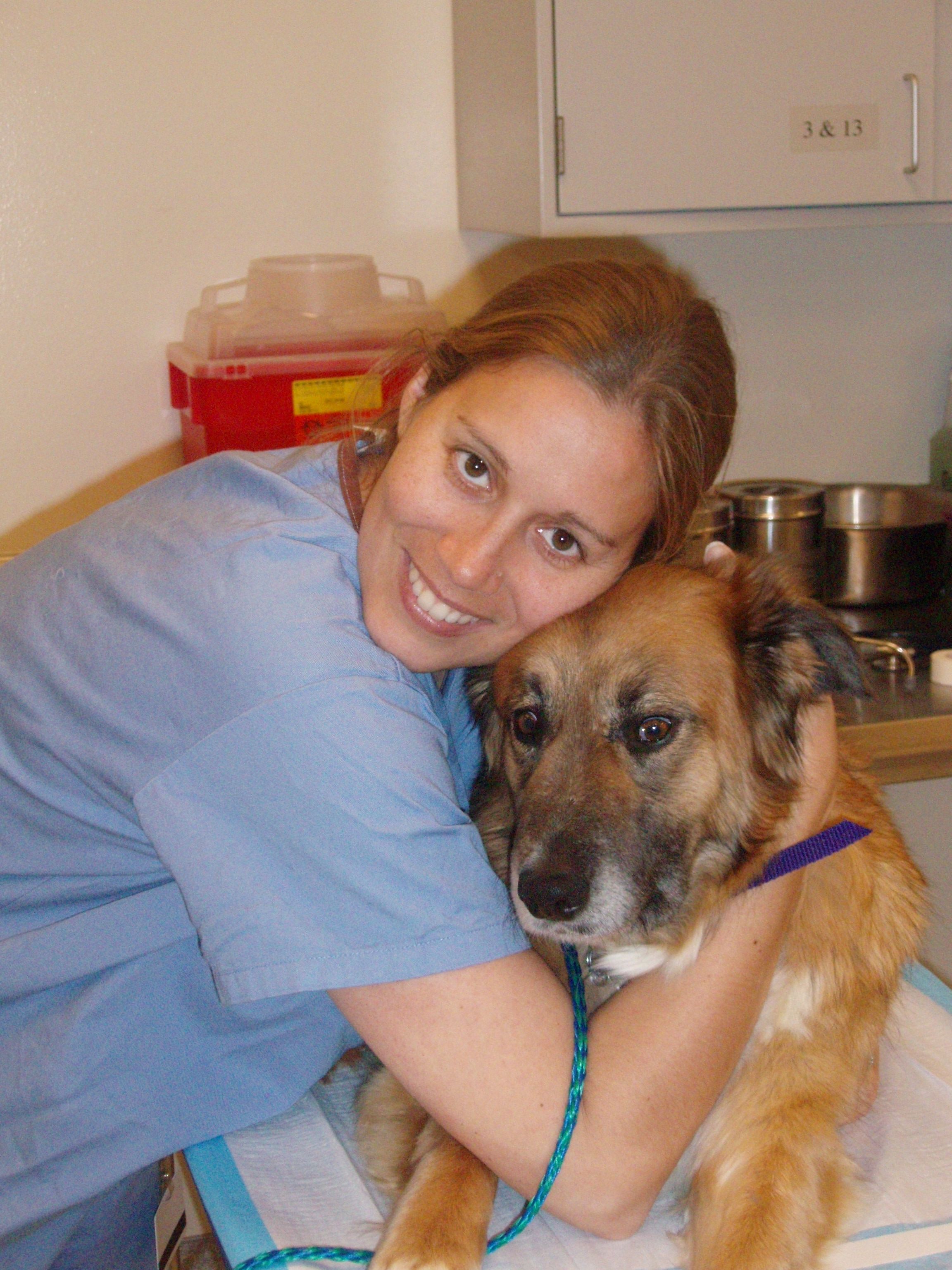 Veterinarian


Dr. Georgina Crawford graduated from UC Davis School of Veterinary Medicine in 2009. She loves that every day she gets to see the human animal bond between client and pet. Dr. Crawford takes pride in client education and enjoys soft tissue surgery, diagnostic abdominal ultrasound, ophthalmology, dentistry, anesthesia, analgesia, emergency medicine, and dermatology. Well, just about all of small animal medicine

Year in Practice: 11
Education: UC Davis
Interests: Internal Medicine, Soft Tissue Surgery, and Ultrasound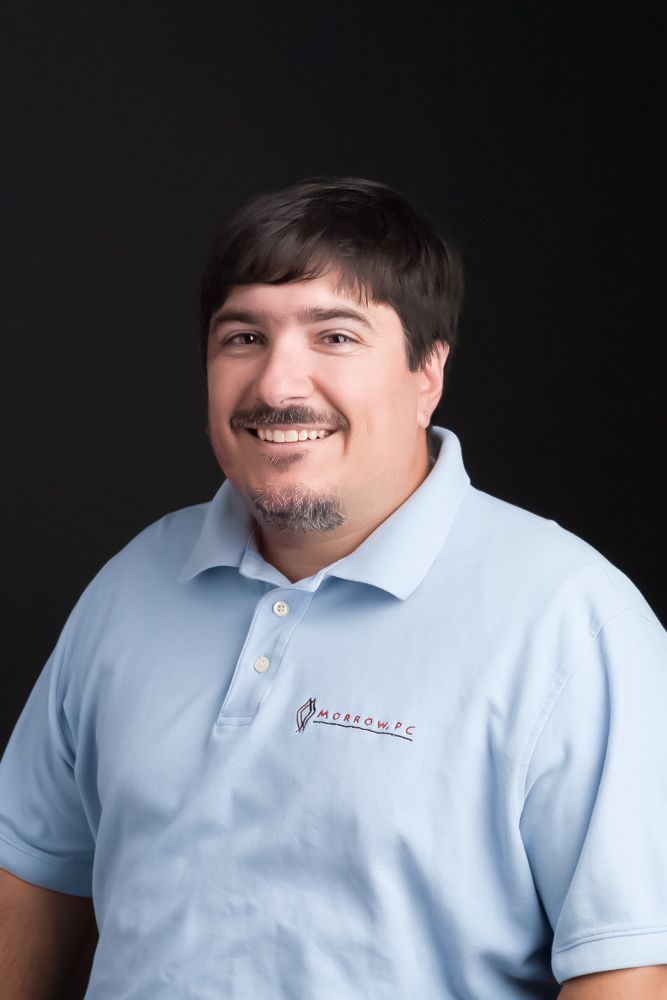 Hospital Administrator



Rob joined the Battlefield Team in 2006. He received his Bachelor of Science Degree in Animal Science from Virginia Tech in 1994 and his Masters Degree in Business Administration from Shenandoah University in 1997. He has been a Certified Public Accountant in the State of Virginia since 1999. He enjoys spending time with his wife, Rebecca and his five kids. At home he has 2 dogs, LOTS of cats and an ever changing list of "pocket pets" his kids acquire. He enjoys spending time riding in his Classic Pontiac Catalina Convertible and watching the VT Hokies! Go Hokies!


Education: Virginia Tech


Practice Manager


Rachel has worked within the veterinary field since 2006 and joined our team in the Fall of 2015. She was born and raised right here in Prince William County. She enjoys spending time with her husband, 3 daughters, and a Husky mix, Dexter, who she says is her favorite running buddy! Together, her family enjoys many outdoor adventures including camping and hiking. She also loves to paint in her spare time. Please feel free to contact her by phone or by email; she is here to help!


Email: rthomas@battlefieldanimalclinic.net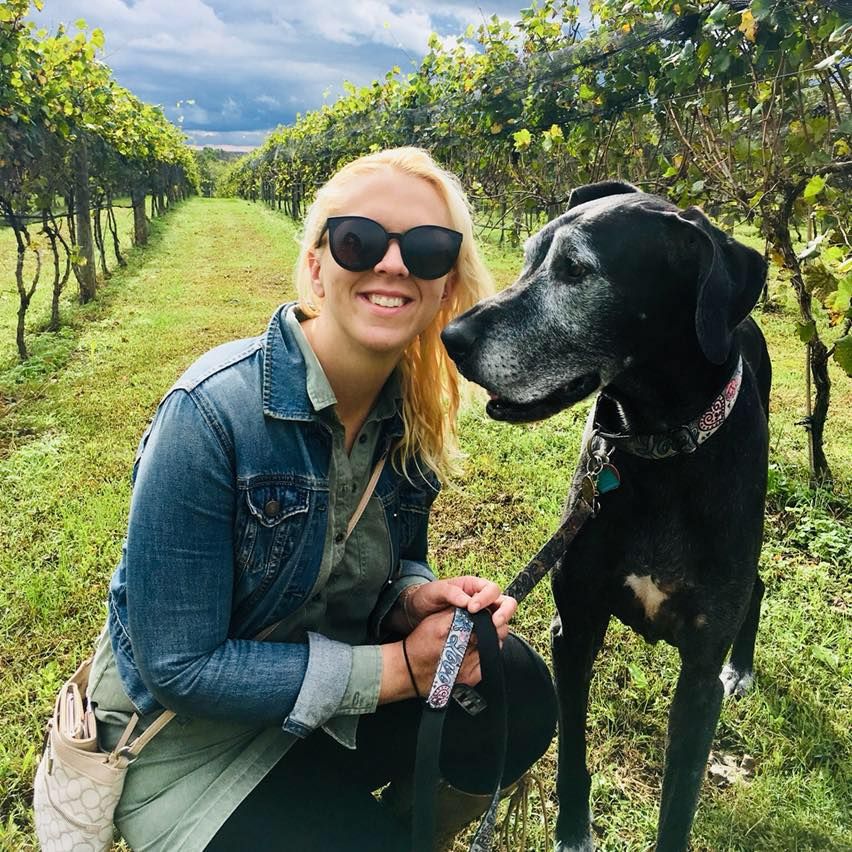 LVT, Sugical Assistant


Jessica joined our team in February 2020. She has been a Licensed Veterinary Technichian since 2019, but her career in veterinary medicine started in 2005.
​​​​​​​When she is not assisting our Veterinarians with surgeries and appointments, she enjoys spending time outdoors with her husband, son and two Great Danes.
Surgical Assistant


Darcie joined our team in March 2020. She has been in Veterinary Medicine for over 10 years and adds an abunance of enthusiasm to our practice with her passion for animals of all sizes.
Darcie and her family enjoy many outdoor activiites in their spare time to include hiking, camping and kayaking.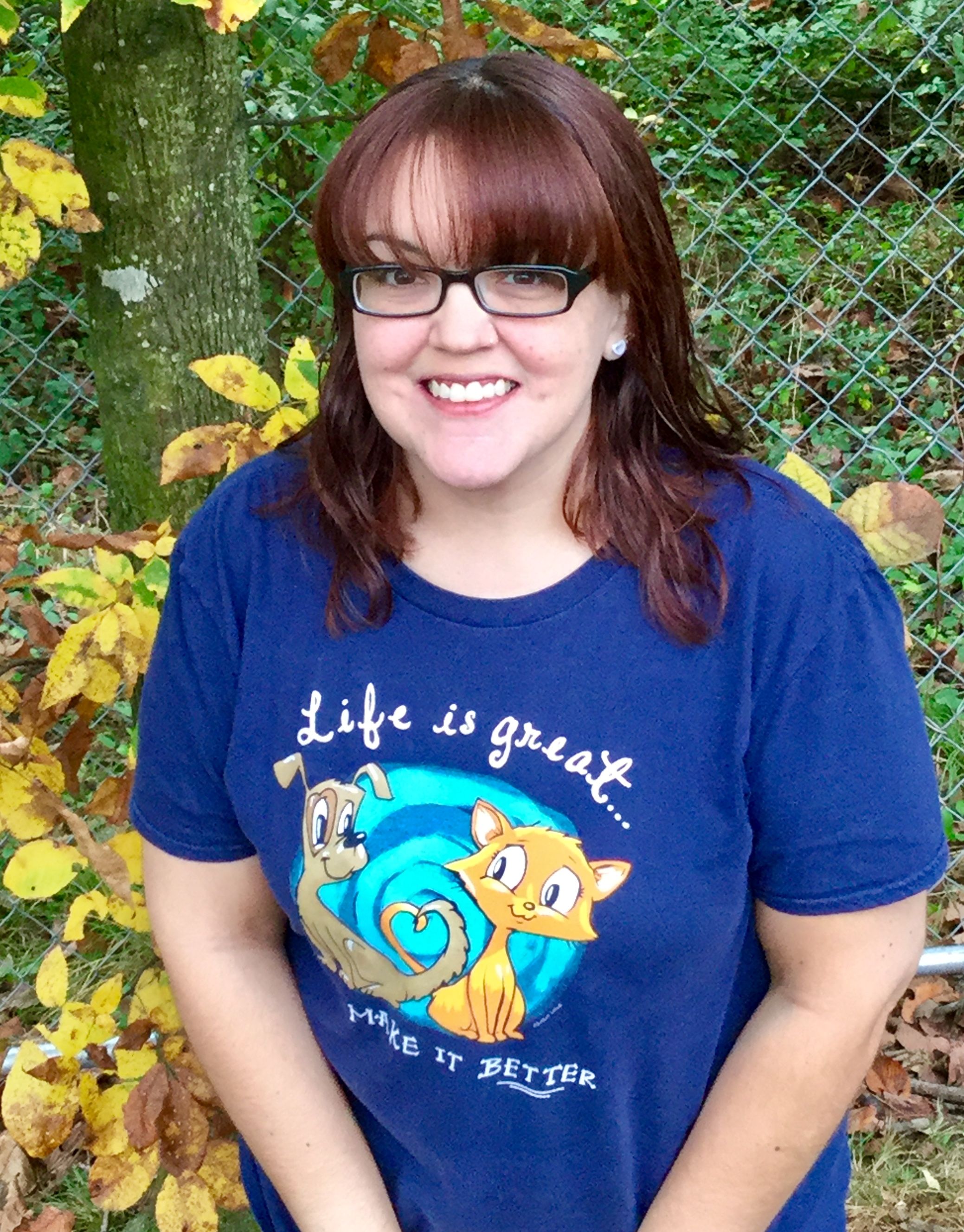 Surgical Assistant


Angela joined our reception team in 2016. She enjoys spending time with her daughter and their fluffy Himalayan Persian mix cat named Sansa and tuxedo cat named Coraline. She has made the transisitoin to a veterinary assistant position in 2017. Her most recent move has been into our Surgical Department in 2020, where she is learning so much and is loving the more hands on side of the job. She loves to foster Great Danes (her favorite breed) for MAGDRL, and all things Hockey!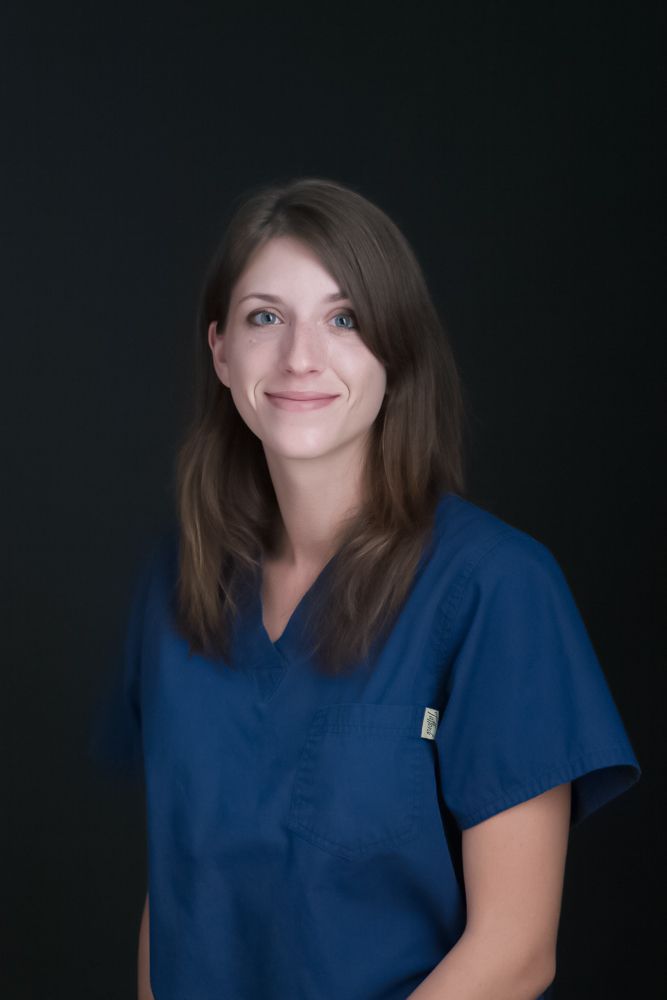 Lead Veterinary Assistant


Sarah has worked as a veterinary assistant with BAC since 2011, and has since become our Lead Veterinary Assistant. At home Sarah enjoys spending time with her family and has has two cats, a dog named Hunter,
Veterinary Assistant


Brooke joined our team in the summer of 2018. She is planning on going to school to become a Licensed Veterinary Technician as she gains experiance. In her free time she enjoys photography and playing with her pack of 5 beagles, 2 miniature schnauzers and her newest addition, Beau the hound dog!
Veterinary Assistant


Shonna joined our team in Fall of 2018. She has been in the Veterinary field since 2013. She moved to the NoVa area from Florida and was so excited to see snow for the first time! In her free time she is an accomplished artist and enjoys beading!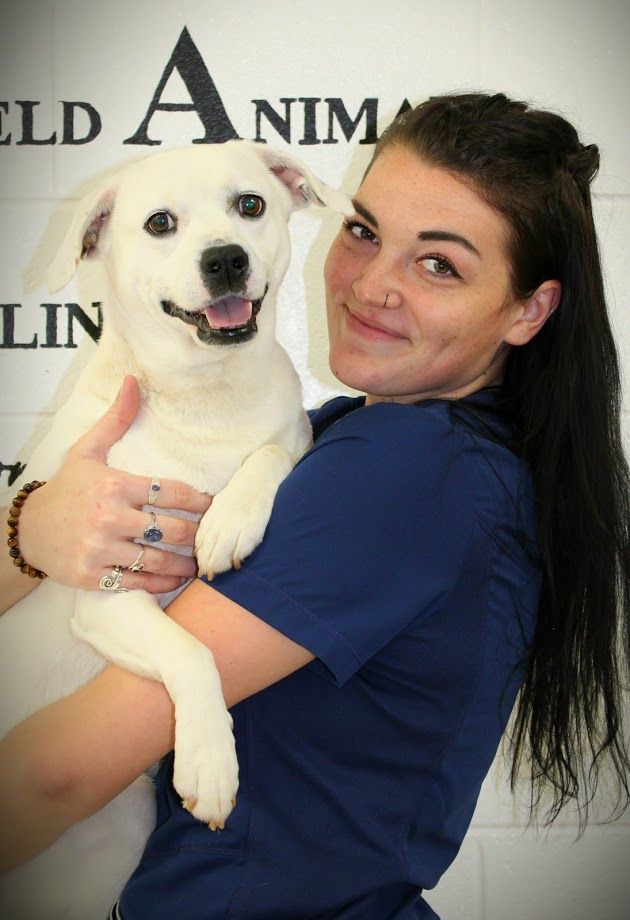 Veterinary Assistant


Alex is originally from Columbus Ohio. Her passion has alwas been animals since a very young age. When she is not taking care of our patients she enjoys singing and almost anything outdoors.
She and her fur-baby, Polar are inseperable and he loves showing everyone his latest tricks!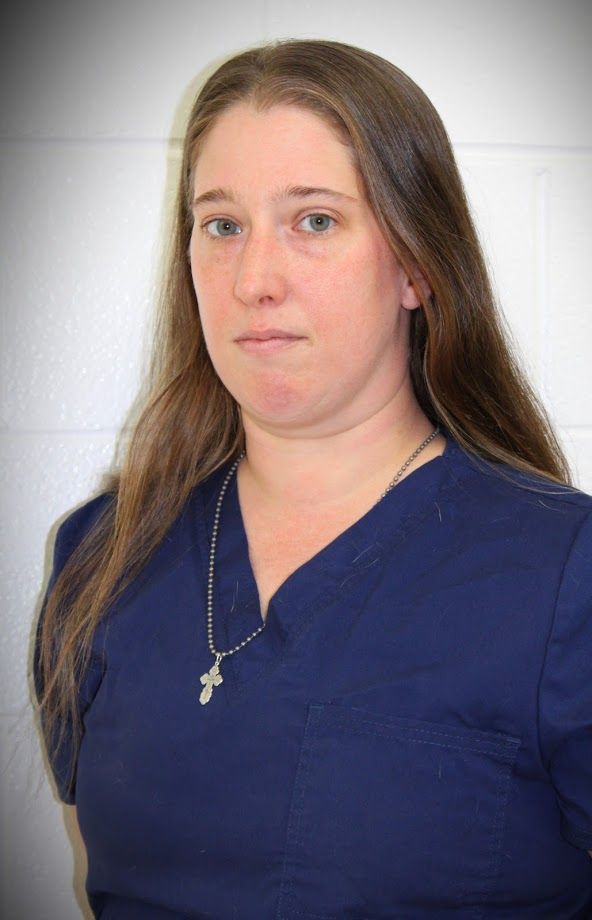 Veterinary Assistant


Mary joined BAC Family in January 2021. She grew up in Alexandria, and has lived in the Manassas area for about 12 years. She enjoys partnering with our owners in taking care of their pets. In her free time she spoils her 3 great danes and she likes to take her jeep off roading!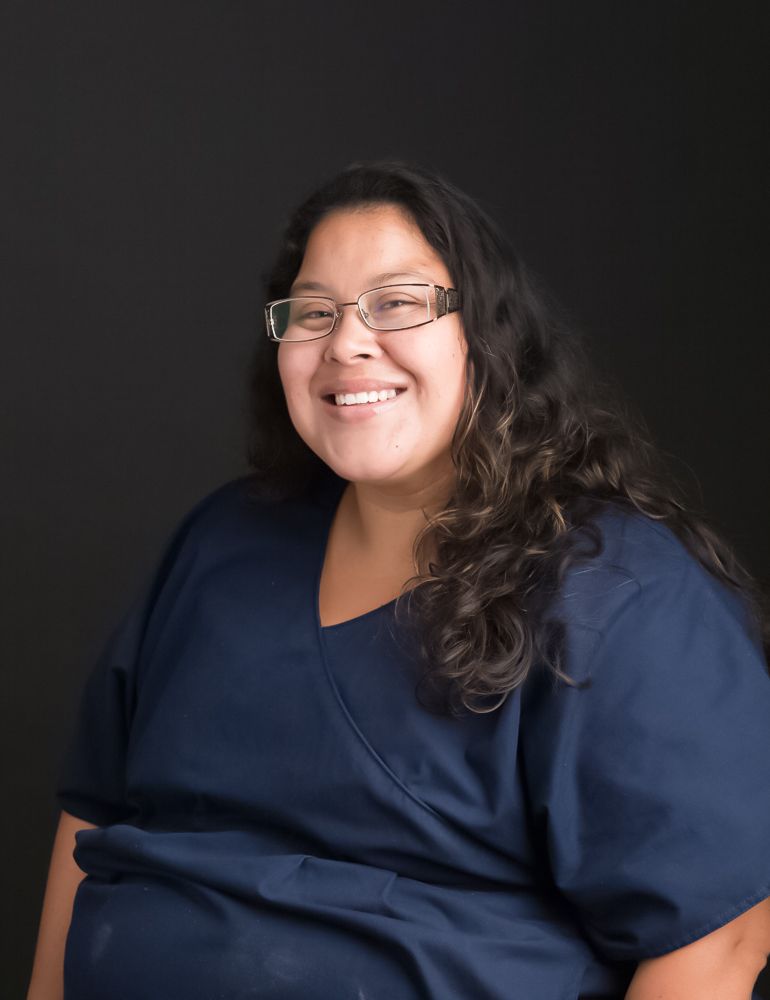 Head Receptionist


Ingrid is originally from Southern California. She has worked as a veterinary receptionist since June of 2005 and joined the Battlefield team in 2012. She loves all pets, but she has a special place in her heart for Boxers & Rottweilers!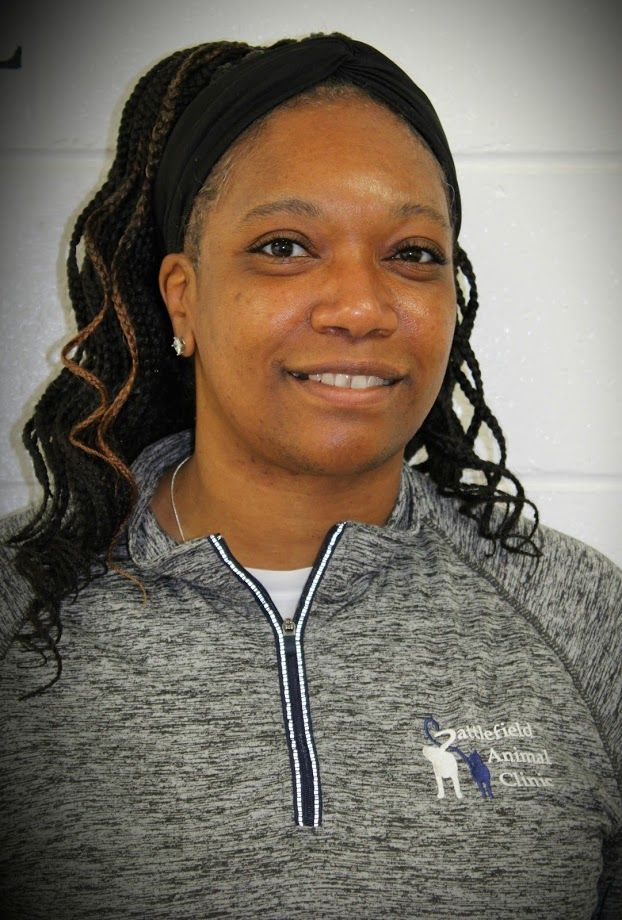 Receptionist
​
Shamica has been a receptionist with the BAC family since 2016. She has a busy life with her four kids and all of their extracurricular activities. Shamica loves dogs, and has recently found that she loves cats just as much after she met our clinic cats, the late Petey and Missy.
Receptionist


Brianna joined out team in 2018 par time as an Administrative Assistant and moved to full time last year. She loves all things animals and babies, and is pursuing a career in nursing. She enjoys working with resuces, fostering neo-nate kittens and sometimes that turns into an adoption. She is the proud mom of two cats (rescues) and is always ready to help our clients with their "babies".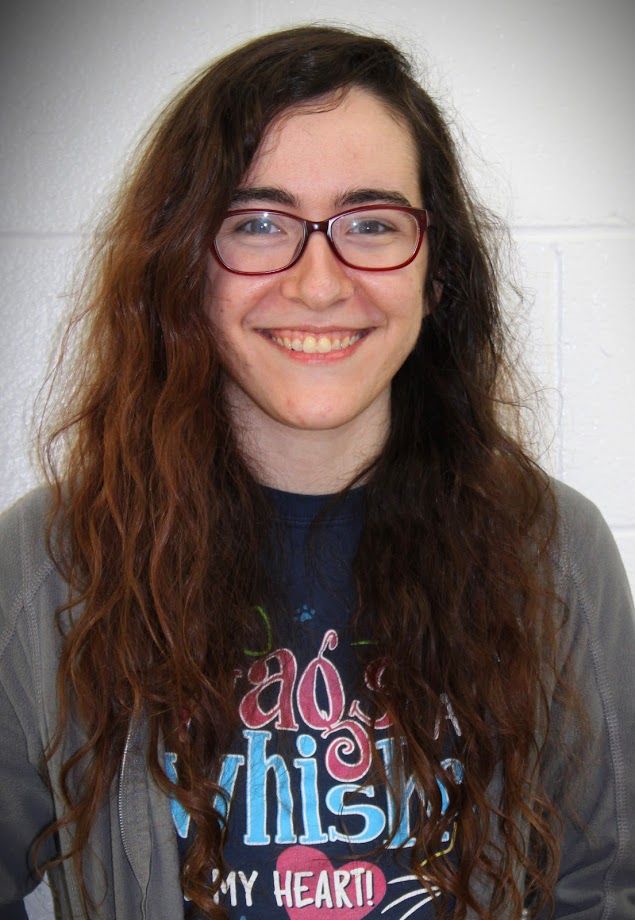 Receptionist


Jessica joined our team in Fall of 2018. She loves all animals and is enjoying getting to know all of our patients. In her free time she loves to play Pokemon Go with her friends.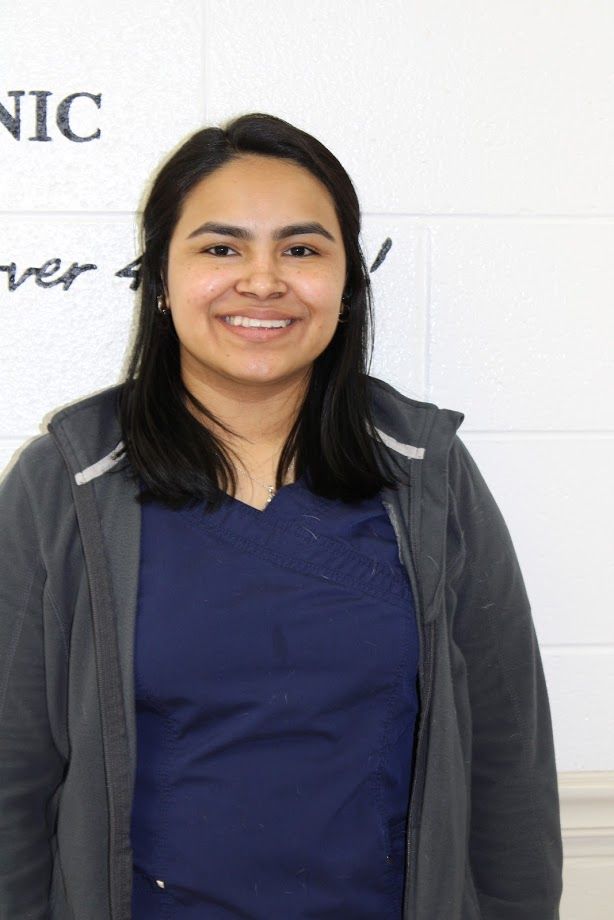 Receptionist


Susana joined BAC in December 2019. She has a passion for pets, but has a soft spot for dogs. She has recently obtained her Associate Degree and is on the path to completing her Bachelors Degree. In her free time she loves pet sitting for family and friends!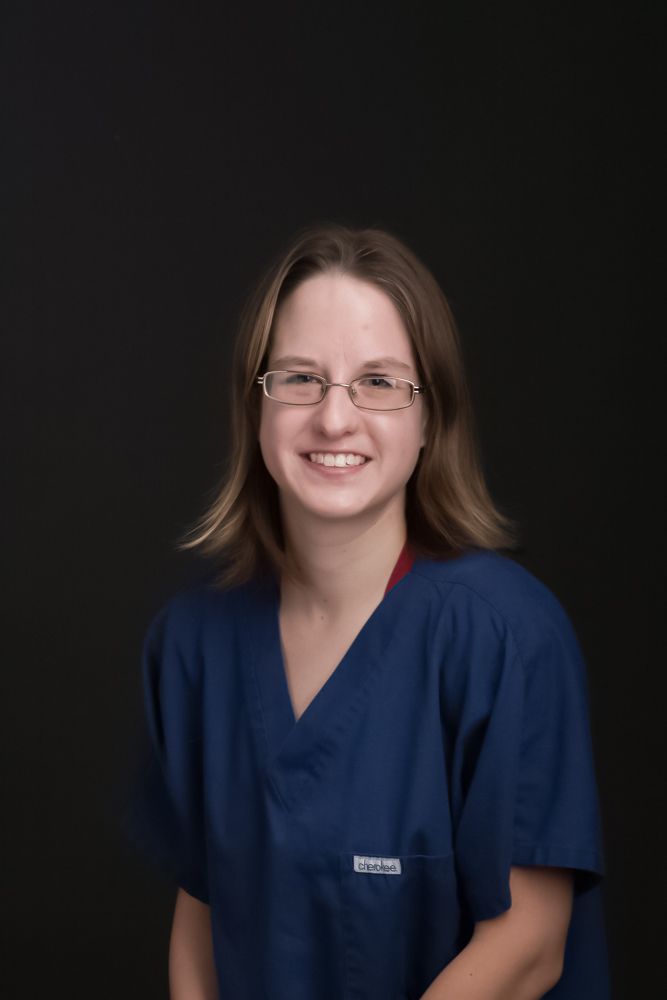 Kennel Assistant
​
Ashley has worked in the animal field since 2006, and has been with our family since 2008! Ashley loves all of our patients and and often helps assist the doctors with your pets appointments. Ashley is an advocate for spaying/neutering pets as well as adoption.
Kennel Assistant
Monset joined our team in 2020. She has always loved beingaround all types of animals and is excited to work with your pets! Since she was young her dream was to become a veterinary assistant and learn as much as she can about animal care. Make sure to say "HI" when you see her at the clinic. In her free time she enjoys art and being creatigve. She loves to draw and spoil her Chihuahua Mix, Mars! He is her best freidnd and goes with her wherever she goes!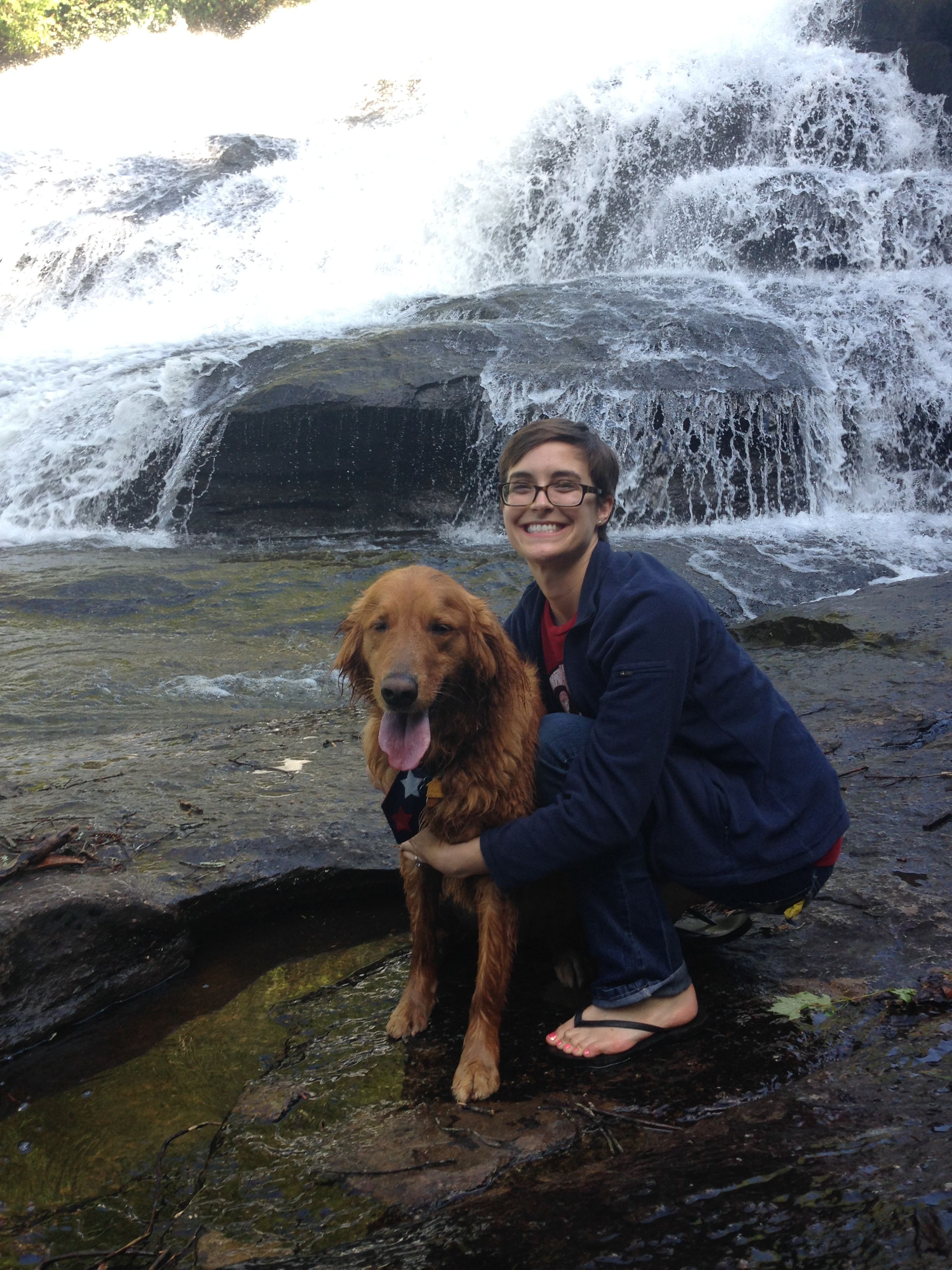 Groomer
​
Lauren joined out family in 2019. While Lauren is a Virginia native, she has recently moved back from Tennessee with her husband. She and her husband have recenlty welcome their newest addition, Gilbert (a olden Retriever Mix), to their family.

Lauren graduated from the Virginia School of Pet Grooming in 2011, and has been pursuing her passion for grooming since. She has a lot of experience with breed specific cuts and with a background as a Veterinary Assistant, she is very comfortable with all types of dogs and cats too!

​​​​​​​Together with our Veterinarians she is looking forward to working to provide you and your pet with nothing but the best Grooming Experience!
Bad breath, discolored gums, and many other serious health issues can be solved with proper dental care.
---
With our pets aging 5-7 years for every human year, annual wellness exams are crucial for discovering and addressing common health abnormalities.
---
Spaying and neutering your pet not only helps with population control, but can help improve your pet's overall long-term health.